Company Profile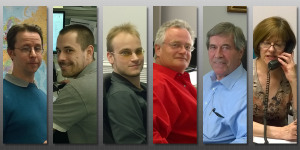 Since 1985 we have been active domestically and internationally in the industrial and telecommunications field by providing single board computers, passive backplanes and fully integrated systems. Our goal is to provide our customers with high quality solutions, global logistics, service and support that exceed their expectations. Our customer base ranges from small businesses to fortune 500 companies, OEM's, U.S. Government and their subcontractors, universities, and research institutes.
Our Work Team
Our dedicated team consists of a rich mixture of dedicated sales, technical and logistics professionals who are focused on achieving total customer satisfaction.
Our Customers
We not only supply our customers with the latest in technology, but also provide our customer a source for systems utilizing older computer technology. Our designs for our customers range from fully custom to Commercial Off The Shelf (COTS).
Our Warranty
The products which we use and recommend come only from top-flight American manufacturers, as we expect our products to stay operational in the field, and not in the service department under warranty issues. Our standard warranty is 3 years, with an optional 2 year warranty extension, allowing our customers 5 years worry-free product life.
Our Affiliations

Single Board Systems as a division of DXL Enterprises, Inc. is a proud member of the Mahwah Regional Chamber of Commerce (MRCC).