14 Slot 19″ Rack Mount System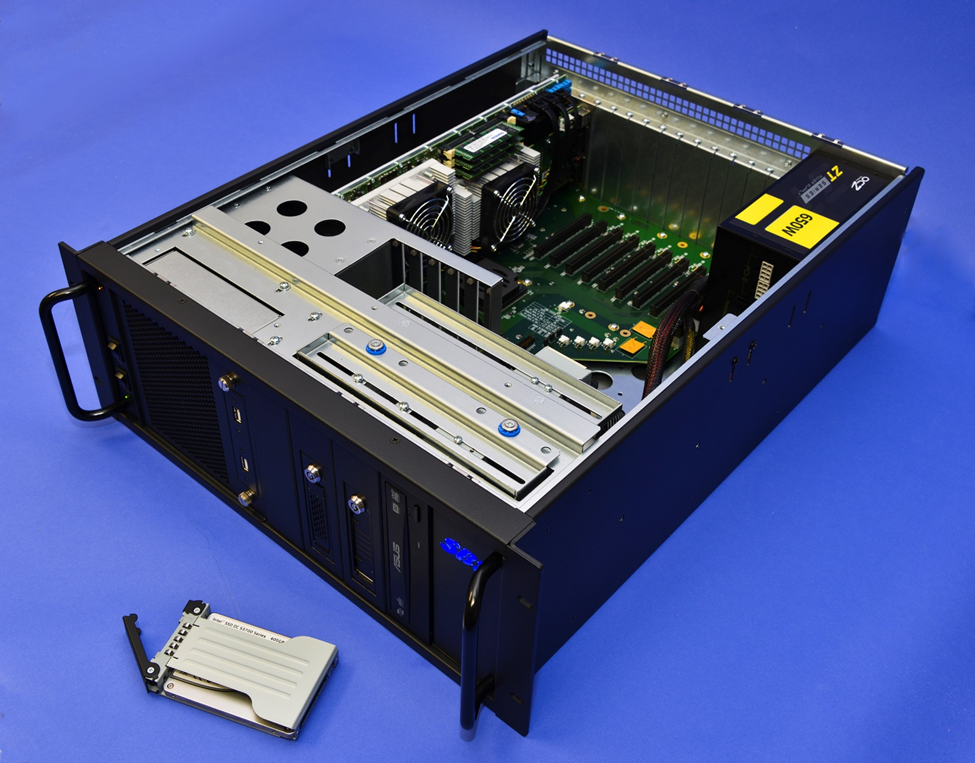 Configurable from MILD to WILD
Our new 14 slot SBS MILD to WILD System architecture allow us to create a compact COTS solution for virtually any industrial application ranging from process control all the way up to controlling sophisticated Automated Test Equipment (ATE) systems for Military and Commercial.
The System computing power can be configured to run Legacy application from an Intel P4 all the way up Dual Intel 10-Core Xeon CPU's on Ivy Bridge architecture.
Our Backplane board interfacing ranges from accepting a combination of older PCI, PCI/PCIE all the up to 10 slots of PCIe. 4 (5 ¼) shock mounted storage slots available for HDD's, SSD's and DVD in fixed mount or on removable carriers.
Standard power of 650W will satisfy almost all configurations but other power options are also available based on application.
Custom backlit corporate logo's are also available to give this system true distinction of ownership.
Our systems are proudly made and manufactured in the USA and come with a standard no nonsense 5 YEAR WARRANTY and Support